A
3 1/4" welded frame combines with a variety of mouldings and extensions
B
7/8" overall sealed units are glazed with heavy duty glazing tape with coextruded dual durometer gaskets for optimal efficiency
C
Both sashes lift out for easy removal. Pull rails are integral to the sashes not to a glass stop for strength and ease of operation
D
Exterior glazing is the choice of engineers and architects, looks great and resists exterior air pressure for higher performance
E
Windows 32" and higher feature dual Cam Locks. Forced entry locks are an available option
F
Full screen heavy duty material. Extruded half screen available
Multi-chambered, fusion-welded frame and sash
Excellent for thermal resistance and prevention of heat loss. VWD Windows are extruded in 3 ¼" frame depths for extra rigidity, strength and thermal properties and are used in Replacement and New Construction Applications
Metal Reinforced – Built to last.
The window's structure is reinforced at the operator, keeper and along the sash stile.
Built-in Water Management Systems
Carefully engineered independent water management system allows for quick drainage to the exterior.
Double Glazed System (7/8" Overall)
Features a flexible dual durometer seal that hugs the sash glass from both sides, this system also includes a glazing tape applied to the interior side resulting in an unprecedented barrier against air and water penetration.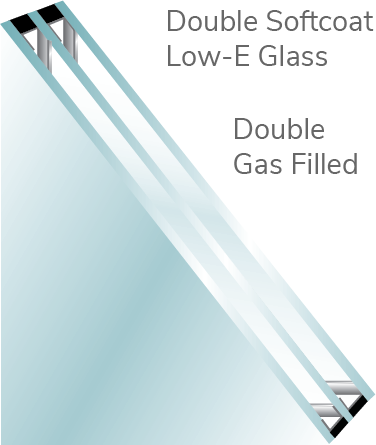 Triple Glazed (1 3/8" Overall)
Features two ½" airspaces that will dramatically improve the performance of your windows by reducing heat loss and conserving energy, for an even better performance upgrade to Double Low E & Argon.
Argon and Krypton Gas filling Maximize the insulation value of your sealed unit with your choice of Argon, Krypton and Krypton/Argon blend.
Commercial Glazing Technique
Exterior glass stops, combined with the Double Bond Glazing, are more effective in
maintaining a well-sealed window.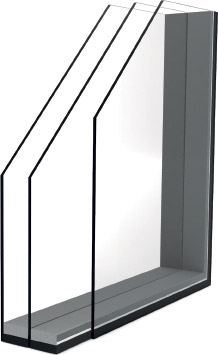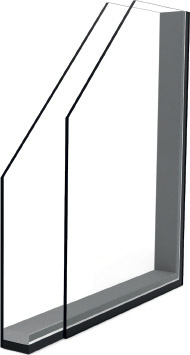 TempSmart™ Spacer
It is a flexible, U-shaped, silicone foam tape product used to wrap around and cushion our center decorative panel. Featuring a vapor barrier backing, the product used in combination with Hot Melt butyl, provides a superior Warm – Edge seal.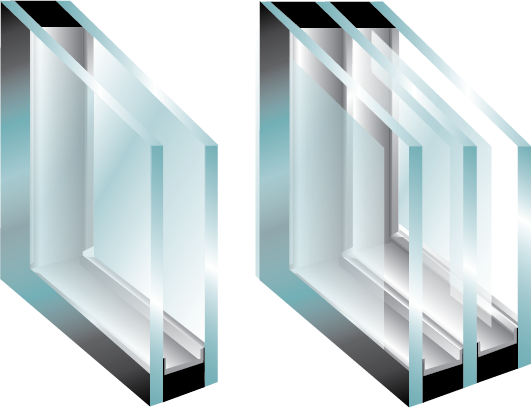 Stainless Steel Spacer
This is a warm edge spacer. This spacer will reduce condensation, heat loss, and provide clean, graceful lines and aesthetically provide an appealing appearance. Because it is made from low conductive steel, it provides natural structural strength in your window. Additionally, because it is steel, it is the perfect barrier preventing moisture penetration or gas leakage.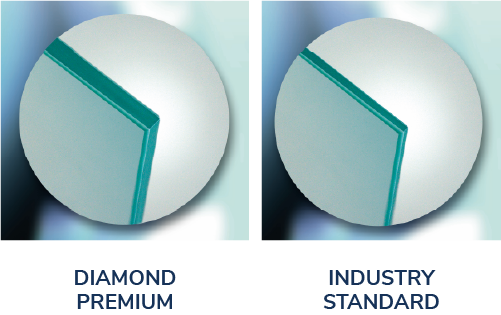 See and hear the difference with Diamond Premium Glass
VWD's Diamond Premium Glass is 33% to 100% thicker than industry standards—that's why it's called Diamond Premium Glass! What this means is that outside noises stay outside where they
belong, truly making your home a sanctuary. A window with Diamond Premium Glass will withstand much greater impact and will be a better insulator.
Lift Out Sash Removal
Both sashes completely lift out of the frame without the use of tools or complicated manipulation.
Brass Rollers
Large sashes glide smoothly on durable, corrosion resistant brass rollers.
Weatherstrip for Results
Premium quality fin seal is the weather resistant design that is ideal for sliders.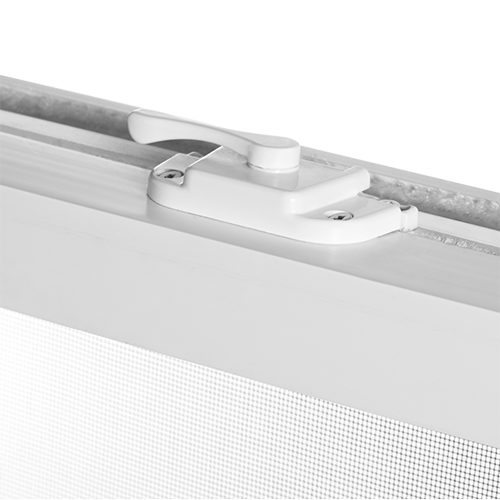 Cam Locks
Heavy duty 180 degree locking cams pull your sashes tightly together for a great seal!
Hinged Drain Covers
Designed to keep bugs out while allowing water to flow to the outside.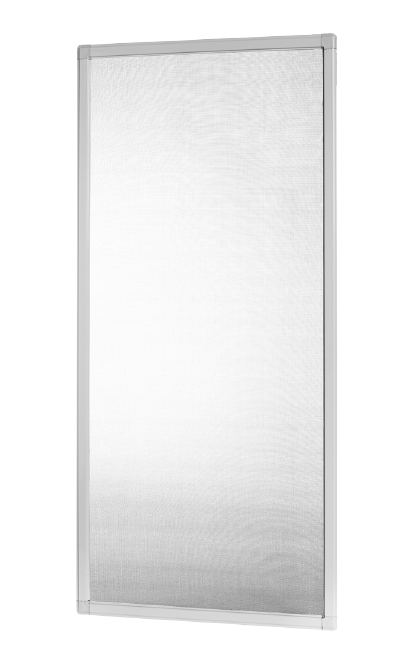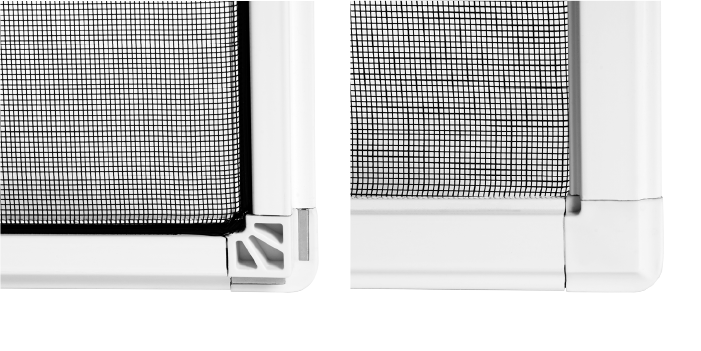 Insulating System
Hidden springs result in clean lines and smooth operation.
365 – LC – Performance Ratings
Class LC-PG30
Air Infiltration/Exfiltration: A3
Forced Entry Resistance: Pass at Grade 10
N.F.R.C. Certified
A.A.M.A. Certified
Keystone Certified
365 – R – Performance Ratings
Class R-PG55
Air Infiltration/Exfiltration: A3
Forced Entry Resistance: Pass at Grade 20
N.F.R.C. Certified
A.A.M.A. Certified
Keystone Certified