A
3 1/4" welded frame combines with a variety of mouldings and extensions
B
Option – 210BMJ features integral Brickmold with Nail Fin on frame (not available on coupled windows)
C
Recessed tilt latches for an elegant slim line. Bottom sash tilts in for easy cleaning
D
Windows 32" & wider feature dual Cam Locks
F
Integrated lift rail on the sash for strength and ease of operation
G
Exterior glazing is the choice of engineers and architects
H
7/8" overall sealed units are glazed with heavy duty glazing tape with coextruded dual durometer gaskets for optimal efficiency
Multi-chambered, fusion-welded frame and sash
Excellent for thermal resistance and prevention of heat loss. VWD Windows are extruded in 3 ¼" frame depths for extra rigidity, strength and thermal properties and are used in Replacement and New Construction Applications
Metal Reinforced – Built to last
The window's structure is reinforced at the operator, keeper and along the sash stile.
Rust Resistant Fasteners and Hinges
Stainless steel screws and rust resistant hinges are designed for a lifetime of use.
True Over-The-Sill Drainage
Our High Tech Compound-Cut and welded frame creates a sill without the need for drain holes. This eliminates any cold air return into your home found in traditional drainage systems.
Foam "warmware"
Offered as an option, polyurethane foam insulation is injected into the frame and sash of each window.
Integral Brick Mould with Nail Fin
Ideal for brick and siding applications, offering cleaner details and improved performance (210BMJ only)
Sil Options
The 210CS has a pocket sill while the 210VS has a snap-on sloped sill.
Argon and Krypton Gas filling Maximize the insulation value of your sealed unit with your choice of Argon, Krypton and Krypton/Argon blend.
Commercial Glazing Technique
Exterior glass stops, combined with Double Bond Glazing , are more effective in
maintaining a well-sealed window.
Double Glazed System (7/8" Overall)
Features a flexible dual durometer seal that hugs the sash glass from both sides, this system also includes a glazing tape applied to the interior side resulting in an unprecedented barrier against air and water penetration.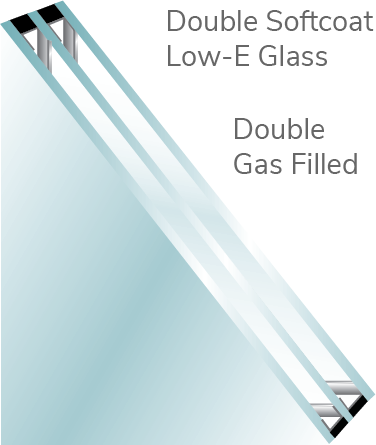 Triple Glazed (1 3/8" Overall)
Features two ½" airspaces that will dramatically improve the performance of your windows by reducing heat loss and conserving energy, for an even better performance upgrade to Double Low E & Argon.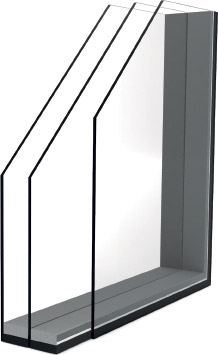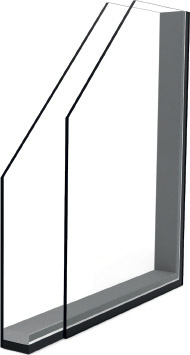 TempSmart™ Spacer
It is a flexible, U-shaped, silicone foam tape product used to wrap around and cushion our center decorative panel. Featuring a vapor barrier backing, the product used in combination with Hot Melt butyl, provides a superior Warm – Edge seal.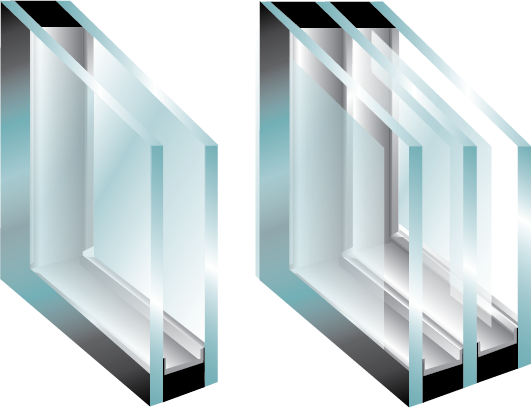 Stainless Steel Spacer
This is a warm edge spacer. This spacer will reduce condensation, heat loss, and provide clean, graceful lines and aesthetically provide an appealing appearance. Because it is made from low conductive steel, it provides natural structural strength in your window. Additionally, because it is steel, it is the perfect barrier preventing moisture penetration or gas leakage.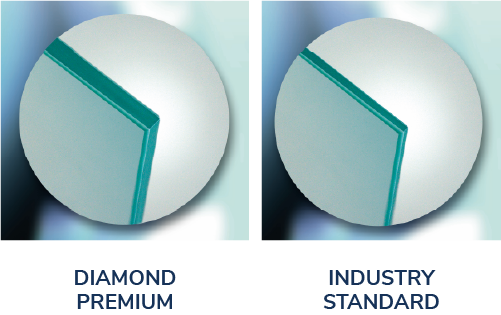 See and hear the difference with Diamond Premium Glass
VWD's Diamond Premium Glass is 33% to 100% thicker than industry standards—that's why it's called Diamond Premium Glass! What this means is that outside noises stay outside where they
belong, truly making your home a sanctuary. A window with Diamond Premium Glass will withstand much greater impact and will be a better insulator.
Triple Seal
Three layers of premium Fin Seal stop air and water as they
reduce sound transmission. Benefit from the best sliding
seals available!
Compression Seal System
A compression style seal closes tight where the sash meets
the frame and sliding is not required. Our engineers insisted
that you get this premium component!
Night Latch (Optional)
Provides limited ventilation and discourages unlawful entry.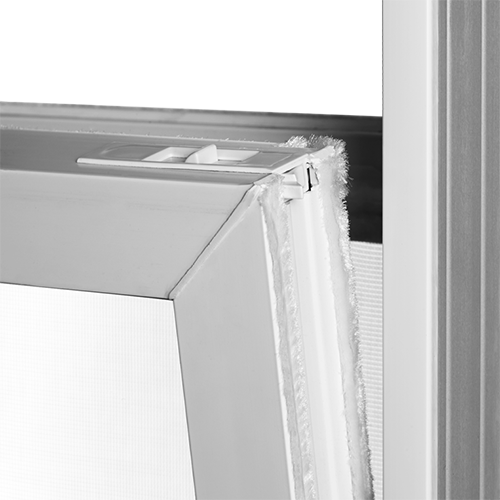 Recessed Tilt Latches
Both sashes tilt in for easy cleaning from inside your home.
Our recessed design maintains a clean and attractive sight
line in your window.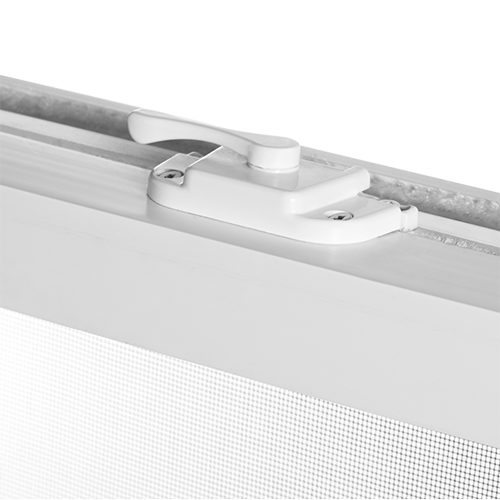 Cam Locks
Heavy duty 180 degree locking cams pull your sashes
tightly together for a great seal!
Smart Lock (Optional)
Smart Locks allow you to both unlock and tilt your sash
with a single operation.
Quick Release Coil Balance
Effortless sash movement with simple sash removal.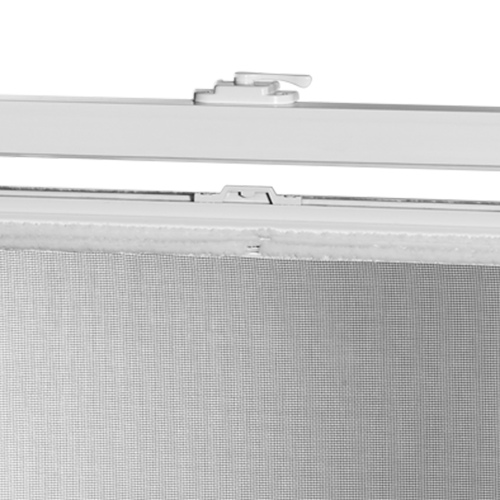 Quick Lock Shoes
When you tilt your sash for cleaning, a secure locking action
from multi-directional shoe expansion break-points secures
the sash in place
210CS Performance Ratings
Class LC-PG45
Air Infiltration/Exfiltration: A3
Forced Entry Resistance: Pass at Grade 10
N.F.R.C. Certified
A.A.M.A. Certified
Keystone Certified