A
Multi-Chambered Fusion Welded Frame for optimal strength and performance
D
Triple Weather-Stripped Sash – operates smoothly and has great long term resistance to air infiltration
E
3 1/4" Frame – optimal integral Brickmold trim with Nail Fin on frame (not available on coupled windows)
Fusion Welded Frame and Sash
Welding creates a fully sealed, continuous profile that eliminates potential air and water penetration through frame and sash corners.
Maintenance Free Solid uPVC Vinyl Profiles
The multi-chambered design provides structural strength as well as insulating air pockets which reduce heat and cold transfer.
Built-in Water Management Systems
Carefully engineered independent drain allows for quick water management to the exterior.
Integral Brick Mould with Nail Fin
Ideal for brick and siding applications, offering cleaner details and improved performance (303BMJ only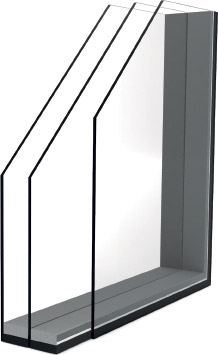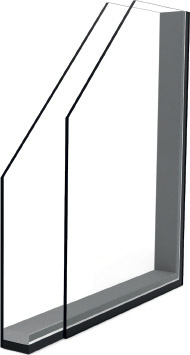 TempSmart™ Spacer
It is a flexible, U-shaped, silicone foam tape product used to wrap around and cushion our center decorative panel. Featuring a vapor barrier backing, the product used in combination with Hot Melt butyl, provides a superior Warm – Edge seal.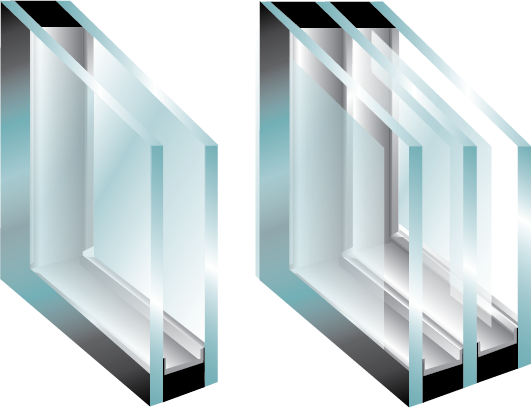 Stainless Steel Spacer
This is a warm edge spacer. This spacer will reduce condensation, heat loss, and provide clean, graceful lines and aesthetically provide an appealing appearance. Because it is made from low conductive steel, it provides natural structural strength in your window. Additionally, because it is steel, it is the perfect barrier preventing moisture penetration or gas leakage.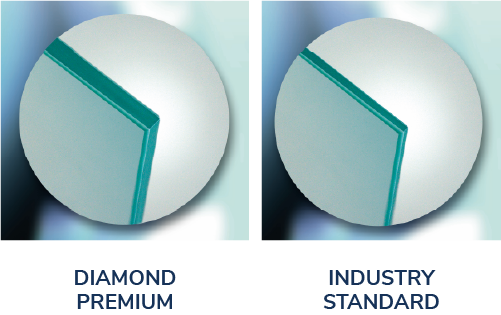 See and hear the difference with Diamond Premium Glass
VWD's Diamond Premium Glass is 33% to 100% thicker than industry standards—that's why it's called Diamond Premium Glass! What this means is that outside noises stay outside where they belong, truly making your home a sanctuary. A window with Diamond Premium Glass will withstand much greater impact and will be a better insulator.
Double Glazed System (7/8" Overall)
Features a flexible dual durometer seal that hugs the sash glass from both sides, this system also includes a glazing tape applied to the interior side resulting in an unprecedented barrier against air and water penetration.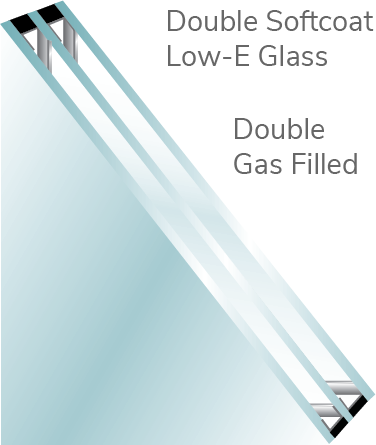 Triple Glazed (1 3/8" Overall)
Features two ½" airspaces that will dramatically improve the performance of your windows by reducing heat loss and conserving energy, for an even better performance upgrade to Double Low E & Argon.
Commercial Glazing Technique
Exterior glass stops, combined with the Double Bond Glazing, are more effective in maintaining a well-sealed window.
High Performance Glass Options
Choose Solar Gain Low E for free solar heat or Solar Shield Low E for reducing solar heat gain. Argon and Krypton Gas fillings will maximize heat savings! KeepSafe Glass is the laminate of choice for security, quiet and safety! E-Clean Glass uses the energy of the sun to reduce dirt on your glas
Triple Seal
Three layers of premium Fin Seal stop air and water as they reduce sound transmission. Benefit from the best sliding seals available!
Double Neoprene Bulbs
Compression style seals close tight where the sash meets the frame and sliding is not required. Our engineers insisted that you get this premium component!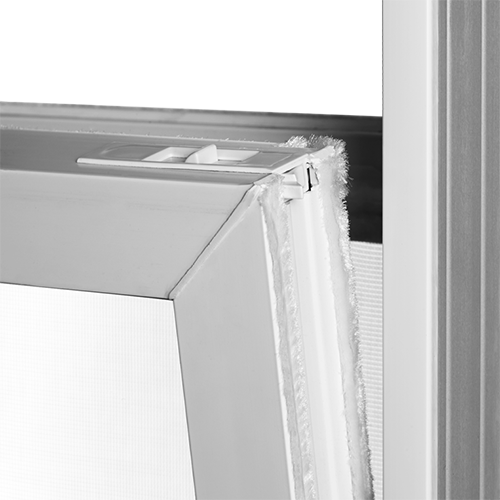 Recessed Tilt Latches
Your operating sash is designed for easy removal when cleaning. Pull down the top tilt style latches and lift out the sash!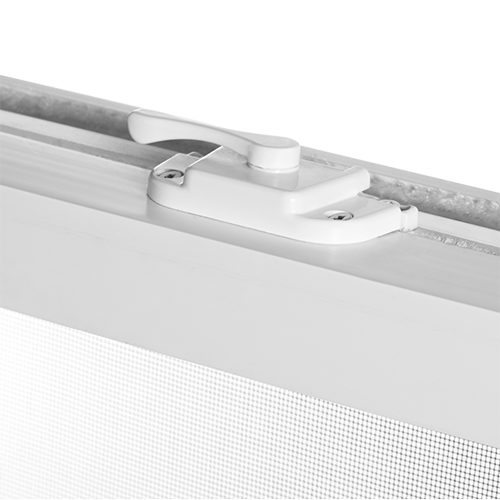 Cam Locks
Heavy duty 180 degree locking cams pull your operating sash and frame tightly together for a great seal!
Hinged Drain Covers
Designed to keep bugs out while allowing water to flow to the outside.
303VS Performance Ratings
Class R-PG50
Air Infiltration/Exfiltration: A3
Forced Entry Resistance: Pass at Grade 10
N.F.R.C. Certified
A.A.M.A. Certified
Keystone Certified