A
4 5/8" welded frame combined with a variety of mouldings and extensions
B
7/8" Double Glazed seal unit, with optional 1 3/8" Triple Glazed sealed unit for optimum efficiency
C
Flush Mount Smart Lock allows you to unlock and tilt your sash with a single operation. This allows for cleaner sight lines and no tilt latches (Not shown)
D
Dual Durometer inside and outside giving a full perimeter seal bond
E
Integrated 5/8" wood return with cover available
G
Smart Screen is standard
Strong, Durable, Maintenance Free uPVC Vinyl Construction
Warranted for a lifetime of performance.
Vinyl is impervious to the weather elements and never requires painting.
Multi-Chambered Profiles
Designed for energy savings, extra strength and maximum insulation.
Computer Controlled Precision Miter Cutting
Frame and Sash are welded simultaneously for a perfect fit.
Foam "warmware"
Offered as an option, polyurethane foam insulation is injected into the frame and sash of each window.
Argon and Krypton Gas filling
Maximize the insulation value of your sealed unit with your choice of Argon, Krypton and Krypton/Argon blend.
Double Glazed System (7/8" Overall)
Features a flexible dual durometer seal that hugs the sash glass from both sides, this system also includes a glazing tape applied to the interior side resulting in an unprecedented barrier against air and water penetration.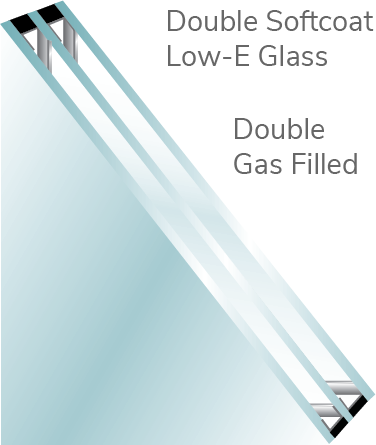 Triple Glazed (1 3/8" Overall)
Features two ½" airspaces that will dramatically improve the performance of your windows by reducing heat loss and conserving energy, for an even better performance upgrade to Double Low E & Argon.
Beautiful Curb Appeal with SDL
SDLs are available for an energy-efficient way to create a classic curb-appeal
without any maintenance.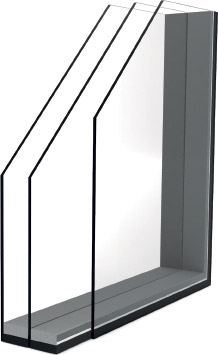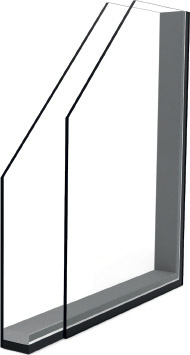 TempSmart™ Spacer
It is a flexible, U-shaped, silicone foam tape product used to wrap around and cushion our center decorative panel. Featuring a vapor barrier backing, the product used in combination with Hot Melt butyl, provides a superior Warm – Edge seal.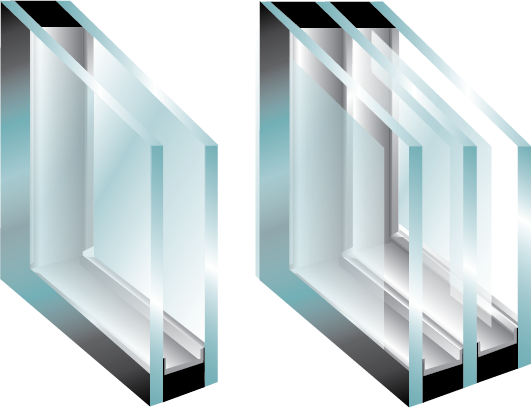 Stainless Steel Spacer
This is a warm edge spacer. This spacer will reduce condensation, heat loss, and provide clean, graceful lines and aesthetically provide an appealing appearance. Because it is made from low conductive steel, it provides natural structural strength in your window. Additionally, because it is steel, it is the perfect barrier preventing moisture penetration or gas leakage.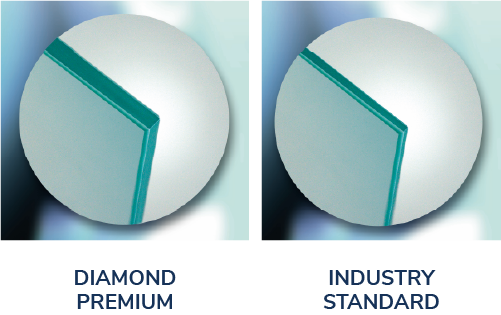 See and hear the difference with Diamond Premium Glass
VWD's Diamond Premium Glass is 33% to 100% thicker than industry standards—that's why it's called Diamond Premium Glass! What this means is that outside noises stay outside where they belong, truly making your home a sanctuary. A window with Diamond Premium Glass will withstand much greater impact and will be a better insulator.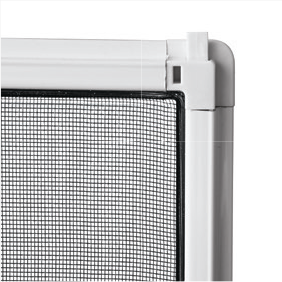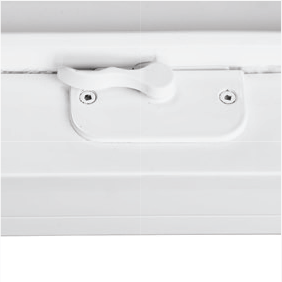 Smart Screen The Ultra Casement and Awning Window System
The Smart Screen offers a spring-loaded design with integrated pull tabs for easy removal
Stylish Window With hidden Tilt Latch
Hidden tilt latches for an elegant sight line. Both sashes tilt in for easy cleaning and
easy removal. Lift rails are integral to the sash, not to a glass stop for strength and
ease of operation.
Smart Lock
"Flush mount Smart lock" allows you to both unlock and tilt your sash with a
single or double lock option, resulting in cleaner sight lines and easier operation.
"Flush Mount Smart Locks" are standard
Aluminum Reinforced Frame
Ensures the hardware is securely anchored into the vinyl frame with
special cut screws threading into the aluminum, as well as the vinyl.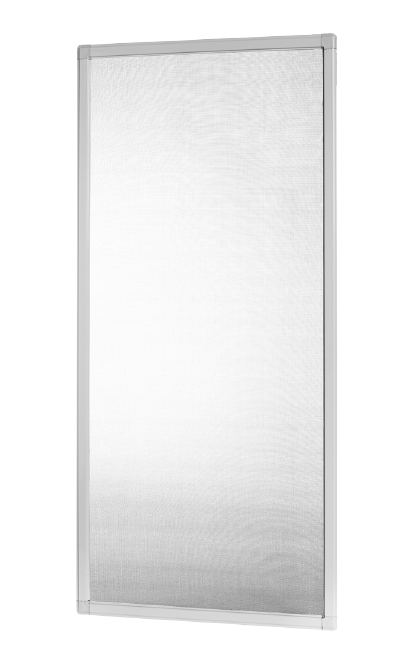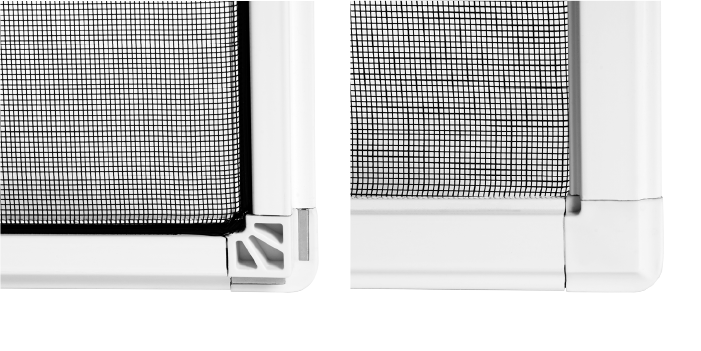 Insulating System
Hidden springs result in clean lines and smooth operation.
830 Performance Ratings
Class R-PG30
Air Infiltration/Exfiltration: A3
Forced Entry Resistance: Pass at Grade 20
A.A.M.A. Certified
Keystone Certified
N.F.R.C Certified